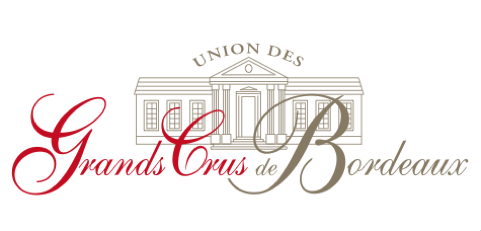 WineLine Radio Reviews:
Miami - January 22, 2015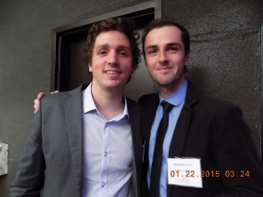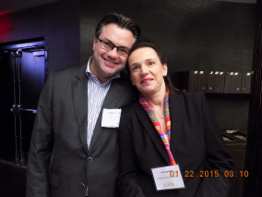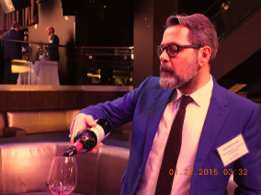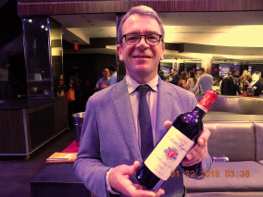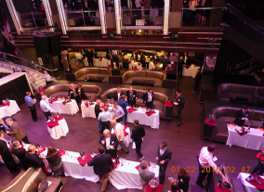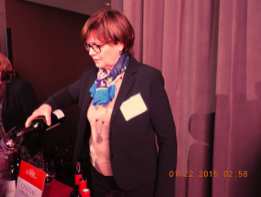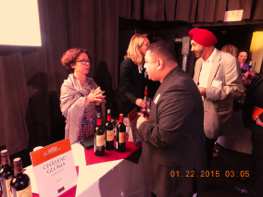 We were fortunate to be invited to attend the introduction of the 2012 vintage by the Union des Grands Crus de Bordeaux held at the Fountainbleau Hotel in Miami Beach. The event for the trade was well attended, if fact, packed to the gills. Some 80 Grand Cru producers poured their hearts out as we tasted, spit and ocassionally swallowed. There was no hearlded anticipation for this vintage as was for 2009 and 2010. I found it better, overall, than the 2011 vintage and, I was pleasently surprised at the freshness, fruit and accessibility of these still young, recently released wines. Although it is impossible to taste every wine in such a short time, there were some stand-outs that caught my attention:
Chateau Les Ormes de Paz, Chateau Lynch-Bages, Chateau Chasse-Spleen & de Camensac, Chateau Siran, Chateau Prieure-Lichine, Chateau Lascombes, Chateau Cantenac Brown and Sichel's Chateau Palmer to name a few.
In the red category, those with early ripening Merlot really helped the right bank. Cabernet Sauvignon was more difficult to control but top left bank Chateaux still managed to produce very drinkable wines. Dry whites that were picked early did extremely well. The sweet whites, such as Sauternes, had a more difficult year because of rains late in the picking schedule.
Overall, I found a good number of easy drinking wines in both the Merlot - Cabernet and the Sauvignon-Semillon sectors. Pricing should be lower for this vintage so, buy now and drink now. No need to lay down for several years or decades.
Christophe Labenne of Chateau Poujeaux
Edouard and Alex Braastad of Famille Sichel
Looking down onto one of the tasting halls
Pouring Chateau Gloria for a thirsty crowd
Edouard Miailhe, Chateau Siran & Lise Latrille, Chateau Prieure-Lichine
Jean-Pierre Foubet of Chateau Chasse-Spleen
Malou Le Sommer, Chateau Ormes de Pez and Chateau Lynch-Bages