The Pambuffetti Cousins, Alessandra and Liu, discuss hospitality and wine, Umbrian style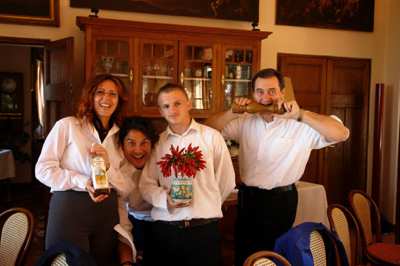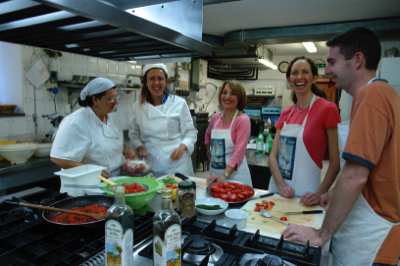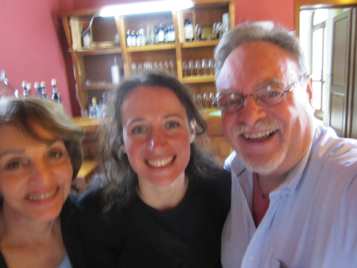 A Conversation with Alessandra Pambuffetti, Villa Pambuffetti
A Conversation with Liu Pambuffetti, Scacciadiavoli Wines
We have been privilaged to know the Pambuffetti family of Umbria for many years. Alessandra runs one of the most elegant and comfortable places to stay in all of Italy, Villa Pambuffetti. Her cousin Liu produces some of Umbria's finest wines at Azienda Scacciadiavoli di Pambuffetti. Both are located in Montefalco.
Mary, Liu Pambuffetti and Robert at Scacciadiavoli Winery after a tasting of their top rated Umbrian wines.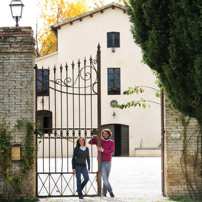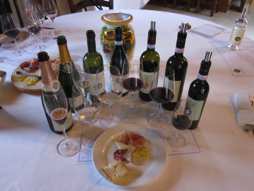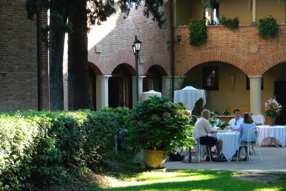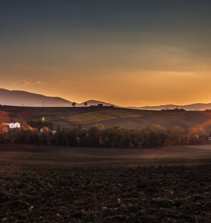 Founded in 1884, the Scacciadiavoli (from scacciare – to banish, and diavoli – devils) winery takes its name from an exorcist that lived in a town at the borders of the property who used the wine for his rituals. It was conceived by Prince Ugo Boncompagni Ludovisi as a wine "industry": an imposing oenological complex, highly advanced for its age. Today, they produce outstanding Umbrian wines. Their top wine, Sagrantino Montefalco, is simply amazing.
Villa Pambuffetti is a lot more than just an elegant and comfortable Bed & Breakfast. The restaurant features critically noted gourmet meals, prepared from local farm to table ingredients, served in elegant style with the best Umbrian wine selections. Alessandra hosts and teaches a half-day cooking class that gives you hands-on knowledge of Umbrian cuisine. What's best is the lessons are followed by a luncheon where you get to eat what you cooked.
Join me as I taste
3 Sagrantino based wines from Scacciadiavoli di Pambuffetti with Liu Pambuffetti and my "Gang of Wine."
Click the "Start Arrow" below to listen

Villa Pambuffetti & Scacciadiavoli di Pambuffetti... The Best of Umbria



With your host, Robert Scott...
exploring the worlds of Wine, Art & Travel