Like many people in the wine world, it was a restaurant job that got Michael Eddy connected to the combination of food and drink and fermentation. He was a biology major at Humboldt State University in Northern California, working in a Japanese restaurant at the time.
"I had always been into food, back to when I was a kid," Michael says. "In college, I started home brewing because I was fascinated with fermentation, and it brought my science together with something I could taste."
Now, as Director of Winemaking at Louis M. Martini Winery, he's still fascinated by that mix of science, creativity and taste.
"The complexity of wine was so intriguing to me. It still is," Michael says. "The idea of navigating all of the steps it takes to bring out different flavors in a wine really appeals to me."
"It's become really important to me to be connected to a tradition and a history and a genuine story," Michael says. "It adds depth and a sense of purpose, and it makes me feel rooted in something meaningful. It's an inspiration for me."
Michael hasn't given up on beer entirely. Michael and his family grow hops, along with a variety of food on their property in Sonoma. They have olive trees, rows of greens and, of course, a small vineyard.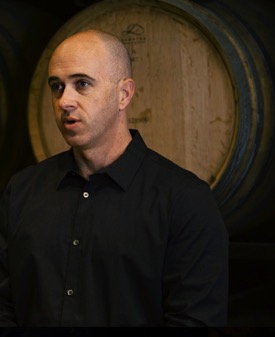 A Special Dinner at Citrus Club
With Winemaker Michael Eddy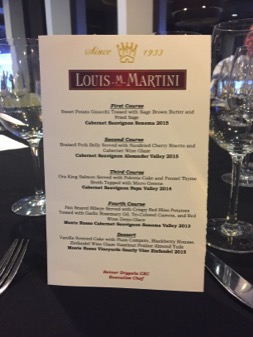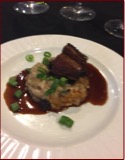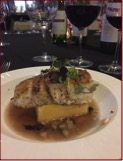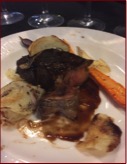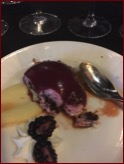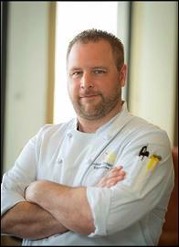 Citrus Club Executive Chef, Reiner Drygala designed an exceptional menu to pair with the wines from Louis M. Martini. The courses included: • Sweet potato Gnocchi tossed with sage brown butter and fried sage. Next course was braised pork belly served with sundried cherry risotto and cabernet wine glaze. Then came Ora King Salmon with Polenta cake and fennel thyme broth with micro greens. The fourth course was pan seared ribeye steak served with crispy red bliss potatoes tossed with garlic rosemary oil, tri-colored carrots and a red wine demi-glaze. This food fest ended with the dessert course of vanilla scented cake with plumb compote, blackberry mousse and aZinfandel wine glaze and hazelnut praline almond tuile.