First course - Rupert & Rothschild Vigerons Classique, 2014 from South Africia exhiibited inviting, fresh raspberry aromas with pomegranate undertones and a subtle, smooth, balanced palate with lingering cranberry and cedar wood nuances.
Second course - Chateau Malmasion, 2009, Bordeaux. An amazing vintage from vineyards managed by the Rothschild family. Rich fruit, spice, and a long finish.
Third course - Chateau Das Laurents Paisseguin Saint Emilion 2010, Bordeaux. Spicy exotic nose with vanilla, hazelnuts and cocoa. Opens up with a nice earthy minerality and polished fruit.
Fourth course - Chateau Clarke Listrac Medoc 2010, Bordeaux. The top-tier wine from Château Clarke. Beautifully velvetly and supple. A perfect Claret of Merlot and Cabernet giving rich red fruit with a touch of thyme. It should continue to mature for another 10 years.
Dessert course - Bodega Flechas de Los Andes Grand Malbec, 2011, Argentina. Reminiscent of a Bordeaux. Creamy dark fruits plus a touch of coffee. Smooth and elegant.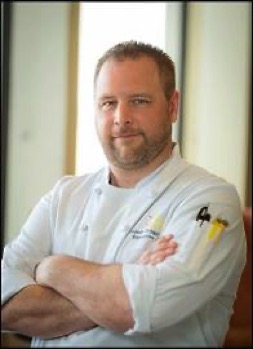 Rothschild Wine Dinner at Citrus Club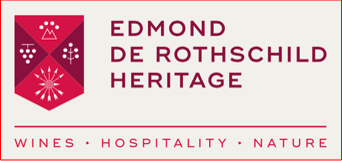 Citrus Club Executive Chef, Reiner Drygala designed an exceptional menu to pair with the wines from Edmond De Rothschild Heritage.
The first course, following an Amuse Bouche was a bib lettuce and spinach salad tossed with a wine emulsion topped with house made farmer's cheese with wine soaked crainins and duck cracklings.
Second course - Beef carpaccio with green, pink and black pepper wine infused aioli and parmesan crostini.
Third course - Ora King Salmon dusted with Togarshi spice topped with blueberry wine jam and micro greens.
Fourth course - Slow cherry braised pork accompanied with apricot sweep potato puree and broccoli rabe finished with sage espagnole.
Dessert course - Smoked strawberry Gateau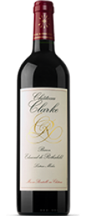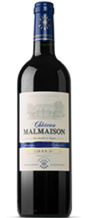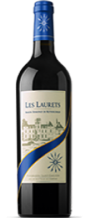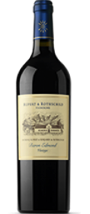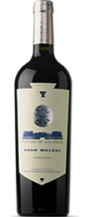 Listen to my pre-dinner conversation with Eric Fourault and Eric Ruiz regarding the dinner wines from Rothschild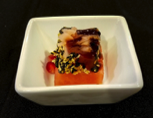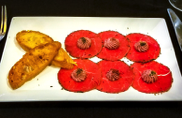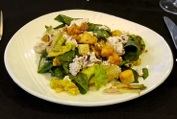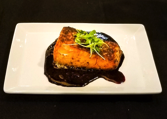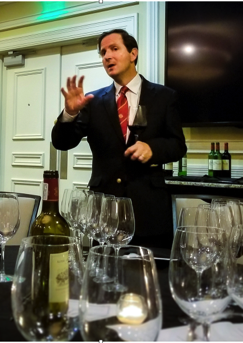 Eric Fourault representing Edmond De Rothschild Heritage explained each wine as it was served:
WineLineRadio is a production of Juris Corporation • Copyright 2018, all rights reserved
Studio: 255 S. Orange Ave., Suite 101, Orlando, FL 32801 USA • +1 407.648.0405
WineLineRadio is a production of Juris Corporation • Copyright 2018, all rights reserved
Studio: 255 S. Orange Ave., Suite 101, Orlando, FL 32801 USA • +1 407.648.0405
WineLineRadio is a production of Juris Corporation • Copyright 2018, all rights reserved
Studio: 255 S. Orange Ave., Suite 101, Orlando, FL 32801 USA • +1 407.648.0405